You are here
Back to top
DC/DC Converters in Automotive Application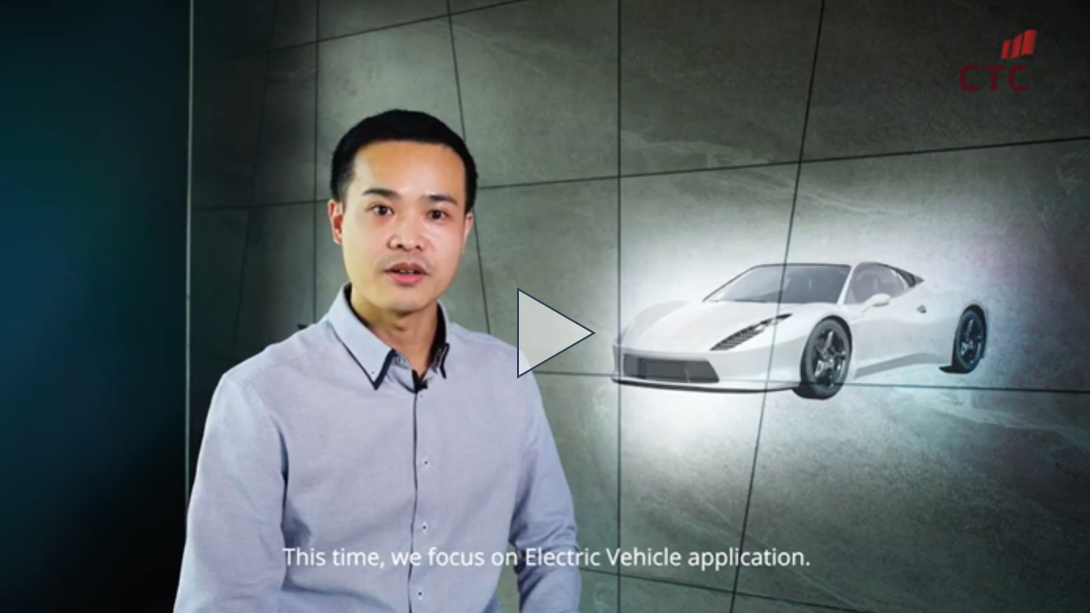 This episode is to introduce you to dc/dc converter applications.
dc/dc converter has been used in many applications.
Like Industrial, Railway, and Automotive.
This time, we focus on Electric Vehicle application.
It uses dc/dc converter in different parts in the electric vehicle, like Battery Management System, ECU, Motor and Thermal system.
Next, we will show you the case study.
This case study is PTC heater.
The heater rods is powered directly from high-voltage battery.
The driver control PTC heater via CAN or LIN bus.
This two figures are block diagram of PTC heater.
The left figure is the MCU share the same ground with high-voltage battery.
In this case, it will need an isolated transceiver, and also isolated DC/DC converter to power SiC and MCU.
The right figure is MCU share the same ground with low-voltage battery. In this case, it may not need isolated transceiver. But still need isolated converter to power SiC.
Using dc/dc converters will bring benefits to the system.
Like minimize layout space, optimize thermal and EMS performance.
CTC is a professional service provider for high-end power supply modules (AC to DC Converter and DC to DC Converter) for critical applications worldwide since 30 years. Our core competence is to design and deliver products with leading technologies, competitive pricing, extremely flexible lead-time, global technical service and high-quality manufacturing (Made In Taiwan).
CTC is the only corporation certificated with ISO-9001, IATF-16949, ISO22613(IRIS), and ESD/ANSI-2020. We can 100% ensure not only the product, but also our workflow and service to match quality management system for every high-end application from the very beginning. From design to manufacturing and technical support, every single detail is operated under highest standard.