You are here
Back to top
CTC won the 7th D&B SME Elite Award!
The 7th D&B SME Elite Award Ceremony are held by Oct 14, 1,068 companies are nominated this year, and there are only 5 companies won the 7th D&B SME Elite Award. CTC got the sixth consecutive year award last year, and continue to be the winner this year to win 7th D&B Elite Award!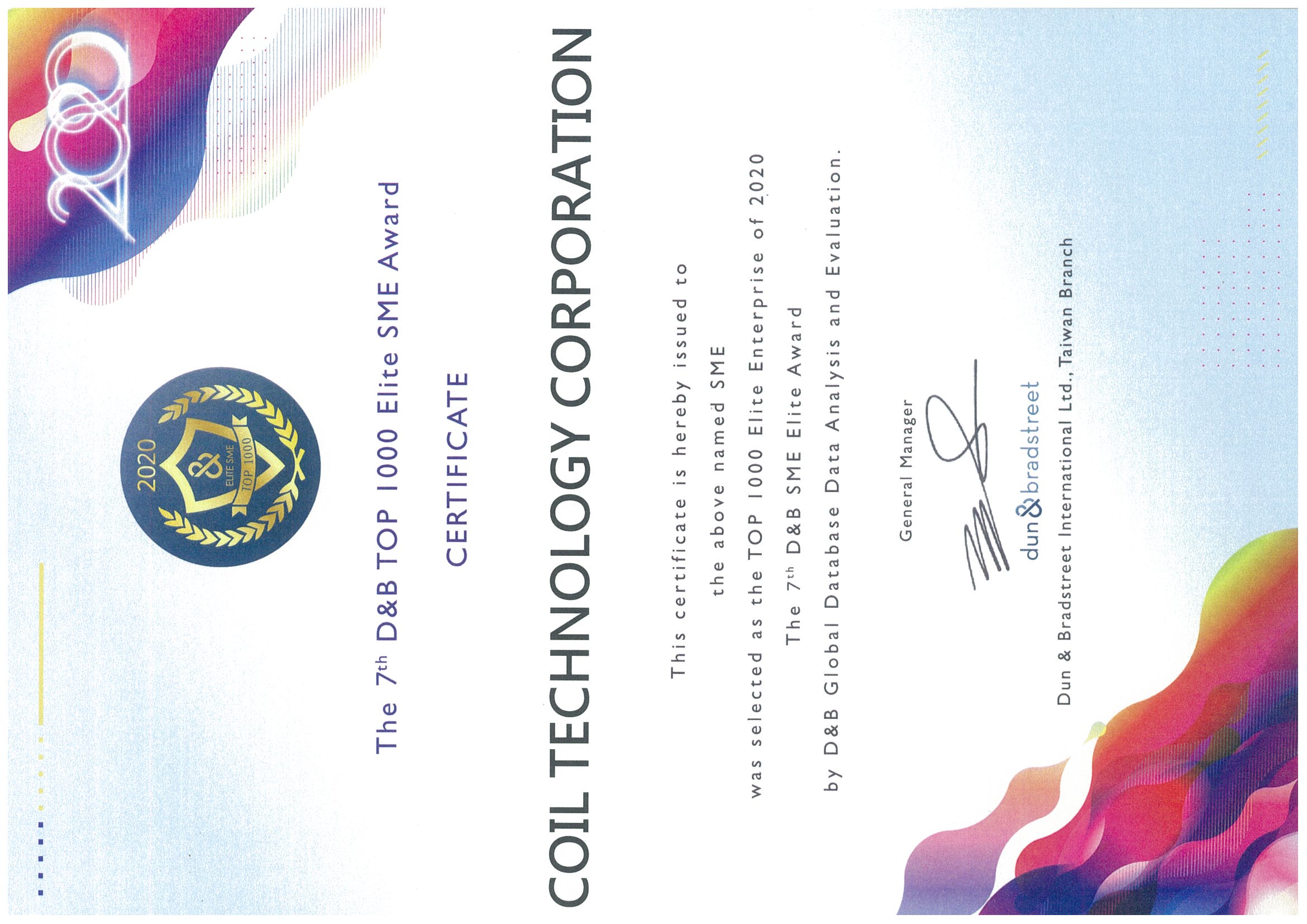 Dun & Bradstreet, the world's leading source of global commercial information and credit investigation, this award is specially held for Taiwanese SME. The selection was based on "financial pressure index", "purchasing power index" and "growth of the export" for the past 3 years.
Dun & Bradstreet: https://www.dnb.com/
CTC is a professional service provider for high-end power supply modules (AC to DC Converter and DC to DC Converter) for critical applications worldwide since 30 years. Our core competence is to design and deliver products with leading technologies, competitive pricing, extremely flexible lead-time, global technical service and high-quality manufacturing (Made In Taiwan).
CTC is the only corporation certificated with ISO-9001, IATF-16949, ISO22613(IRIS), and ESD/ANSI-2020. We can 100% ensure not only the product, but also our workflow and service to match quality management system for every high-end application from the very beginning. From design to manufacturing and technical support, every single detail is operated under highest standard.